Large pole barns are one of the best solutions for matching high quality with lower cost when it comes to outdoor structures. These buildings have many different uses, and prices depending on how you want to outfit them. Below, we will cover the most common sizes and uses of large pole barns!
Large Pole Barn Sizes
Large pole barn sizes include widths of 60 and larger! That means large pole barns have widths of 60, 80, 100, 120, 200, 300, and beyond depending on whether or not your contractor goes that high. The length and width of common large pole barn sizes are;
40×80
60×100
50×72
80×120
80×200
What Is The Largest Pole Barn Size?
The largest pole barn size is going to be around 24,000 square feet. After that, you need other elements to make the pole structure sturdy. That can be a 120×200 pole barn or other variations of length and width to equal 24,000 square feet.
Large Pole Barn Uses
Large pole barns are generally used at the commercial, and agricultural levels…although, sometimes you will find a large pole barn on someone's residential property too! Below are some of the common uses of large barns.
Large Pole Barns For Livestock
Large pole barns for livestock are one of the most cost-effective ways of housing your animals. These pole barns can have stalls, feeding areas, and other spaces inside to make the most of the interior for your animals.
Large Commercial Pole Barns
These pole barns are often used as storage for companies that need to house products. No matter what you're storing, a large commercial pole barn can give you exactly what you are looking for.
Large Pole Barn Garages
While these pole barns could be for a home, they most often are found on commercial properties. Large pole barn garages are great for storing elements, and also being able to work on large trucks, or load large trucks. Having bay doors, and large garage doors could help your company get where it needs to be.
Large 2-Story Pole Barns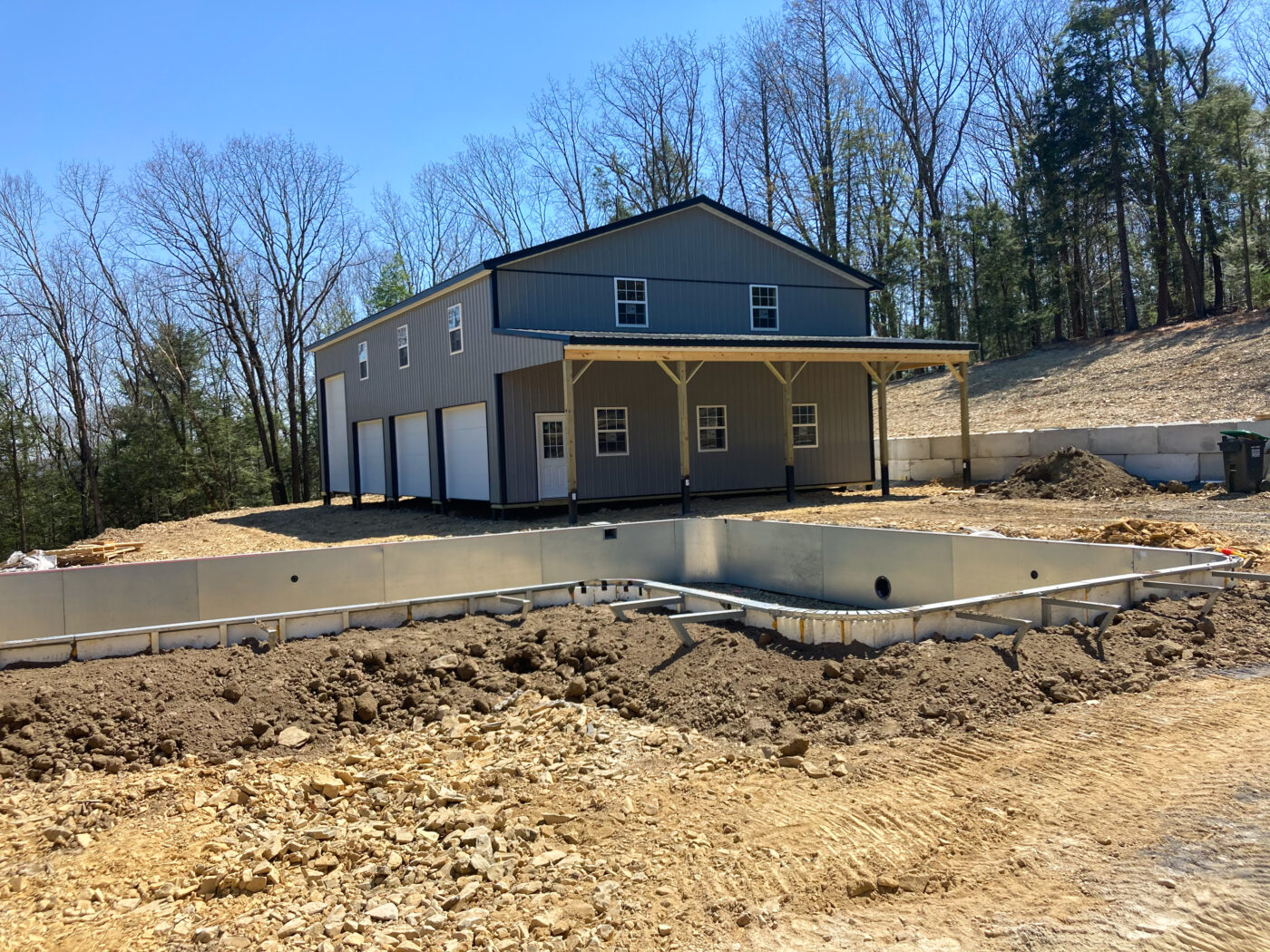 While this style isn't necessarily a type of large pole barn, a 2-story barn is another way you could create the large space you need. Whether you want to have an office on the 2nd floor and a workshop below or have a guest house complete with a garage on the 1st floor, a 2-story pole barn can meet many demands.
Large Pole Barns In PA, MD, & NJ
If you are interested in large pole barns in PA, MD, or NJ…we would love to connect! Fill out a free quote form by clicking the button below to get started. We are here to help you with the permit and pad process for your pole barn too. We look forward to hearing from you!
Other Pole Barn Size Options
If you don't think that a large pole barn is the right size for you, check out our other pole barn options to find the best pole barn for you! Extreme Pole Buildings offers you options of pole barn sizes so you find the right pole barn for whatever needs you have.