Though generally pole barns are considered to be larger structures, it is important to know that pole barns can be built in a large variety of sizes, whether you need a garage, or simply a small pole barn shed. Small pole barns can be built quickly and cost-effectively, making them the perfect solution for any additional storage needs you might have. Let's cover some small popular pole barn sizes.
Small Pole Barn Sizes
Small pole barns can start at a width of 12 feet for a compact shed or up to 24 feet for a workshop or storage shed. Determine the use of your pole barn and decide on the size that's right for you. Here is a list of common small pole barn sizes.
12 x 12
16 x 20
24 x 24
30×36
30×32
24×40
24×32
Small Pole Barn Uses
Small pole barns can be used for a variety of things, like small storage buildings for additional space, workshops, or animal shelters. Most small pole barns are used for residential applications though they can occasionally be used for commercial purposes too.
Small Pole Barns For Livestock
Small pole barns can be used for livestock in a variety of ways. Though they may not house a lot of animals, they can be used in other ways. If you have a few horses, cows, or pigs that need to be housed somewhere, consider a small pole barn to keep them safe and comfortable. Small pole barns for livestock can also be used to keep tack and feed.
Small Pole Sheds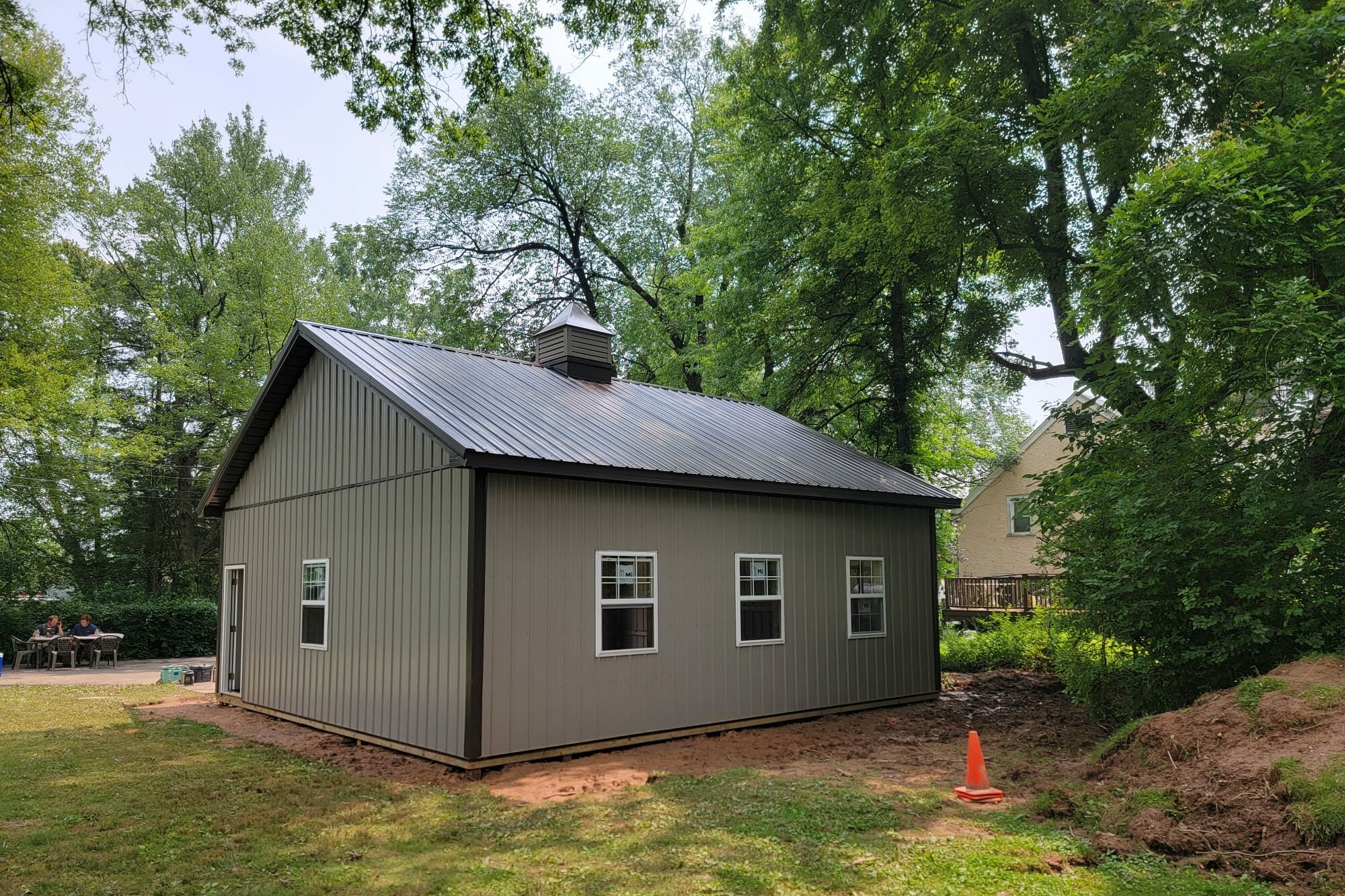 If you need some additional space for storage, consider a small pole barn shed. Store gardening tools, bicycles, and lawn equipment in the shed, or use them for smaller animals like dogs or rabbits. Small pole sheds can also be turned into a workshop or simply a space to keep extra miscellaneous items.
Small Commercial Pole Barns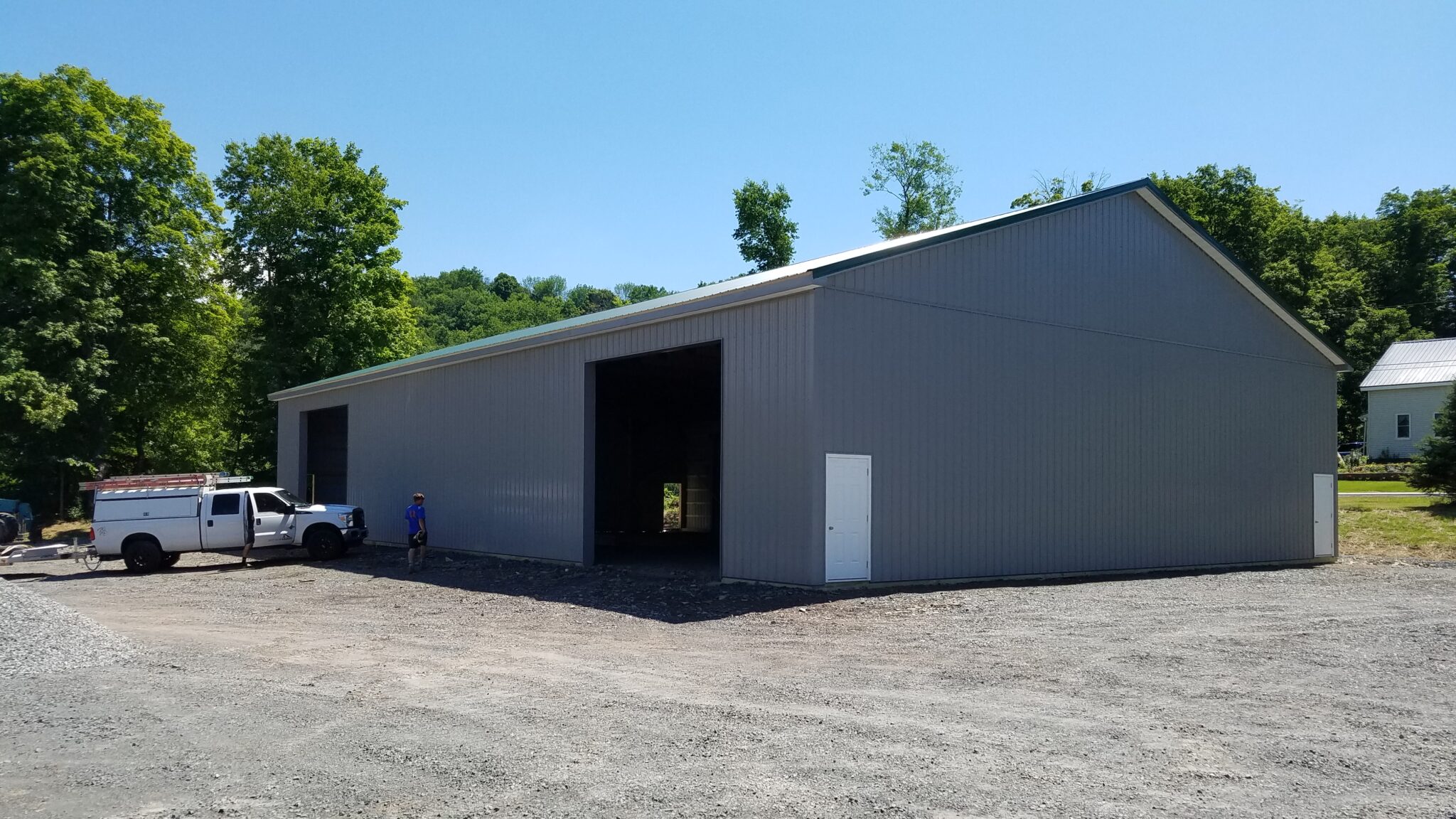 If you need some additional space for storing inventory or extra items for your small business, a small commercial pole barn could work perfectly for you. Consider utilizing a small pole barn as a workshop or a place to prepare orders for your business.
Small Pole Barn Garages
If you need a small garage to store your vehicles, consider a small pole barn garage. Store your ATVs, motorcycles, or cars in a small pole barn, or use it for additional storage space. A small pole barn garage is a cost-effective way to keep your vehicles safe and protected from the elements!
Small Pole Barns in PA, NJ, and VA
If you are looking for pole barns for commercial use, agricultural use, or residential use, we can build the perfect small pole barn you need. We specialize in building pole barns in Pennsylvania, New Jersey, and surrounding areas. Simply contact us or submit a free quote to get started.
Other Pole Barn Size Options
If you don't think that a large pole barn is the right size for you, check out our other pole barn options to find the best pole barn for you! Extreme Pole Buildings offers you options of pole barn sizes so you find the right pole barn for whatever needs you have.