30x 40 Pole Barns offer an excellent opportunity to solve a lot of issues that you come across. Whether you need an Agricultural building (commonly known as a farm pole barn), a home, or just a simple pole barn carport, a 30×40 custom Pole Barn can be a great option.
What Is A 30×40 Pole Barn?
A 30×40 Pole barn is a building that is constructed out of steel sheets and wooden poles, hence the name Pole Barn. Pole barns became increasingly popular in the 1930s and were initially built out of telephone poles and metal siding to help with the increased need for large-scale, affordable agricultural buildings. Since then, Pole Barns have been used for everything from a small at-home shed to commercial structures for farms.
How Many Styles Are There For 30×40 Pole Barns?
People use 30×40 Pole Barns for everything! No matter if you need a pole barn to use in the traditional sense or want to build your home out of it. We know a pole barn can meet the needs of nearly every application. Some of the most common applications for a 30×40 pole building are
30×40 Agricultural Pole Barn
Whether you are a hobby farmer or a large-scale commercial farmer, a 30×40 pole barn offers you a versatile and affordable structure choice. With an impressive 1200 feet of storage space, a 30×40 Pole Barn is a great way to get things done without breaking the bank. People commonly purchase this pole barn for the following agricultural needs.
Small Horse Stable
Haybale Storage
Small Dairy barn
Feed Storage
30×40 Pole Barn Garage
Many times a 30×40 Pole Barn is used for garage space. A Pole Barn this size is able to store four cars comfortably. By having enough space for four vehicles, who knows, maybe now you can finally convince your spouse to let you start restoring the car(s) you always wanted to!
30×40 Pole Barn Shed
Some clients have come to us for a large pole barn shed because other options didn't provide the needed space. These structures are an excellent asset for storing and housing items that are too large to hold in typical wooden sheds. To know if the 30×40 pole barn shed will fit and what you need, the following items will fit comfortably.
| | | | | | | |
| --- | --- | --- | --- | --- | --- | --- |
| 4 Fuel Cans | 4 Long Handled Garden Tools | 2 Generators | 3 Ladders | 5 Miter Saws | 5 Saw Horses | 5 14-Gallon Shop Vacs |
| 4 Small Driveable Vehicles (Like a lawnmower) | 2 Wheelbarrows | 2 Free Standing Cabinet | 5 Hanging Cabinet | 2 Garbage Bins | 1 Multi Compartment Bin | 4 BIkes |
| 4 Scooters | 2 Toy Cars | 1 Wagon | 2 Planter Pots | 2 Long Work Benches | 1 2022 Ford F-150 | 1 2022 Toyota Sienna |
30×40 Commercial Pole Barns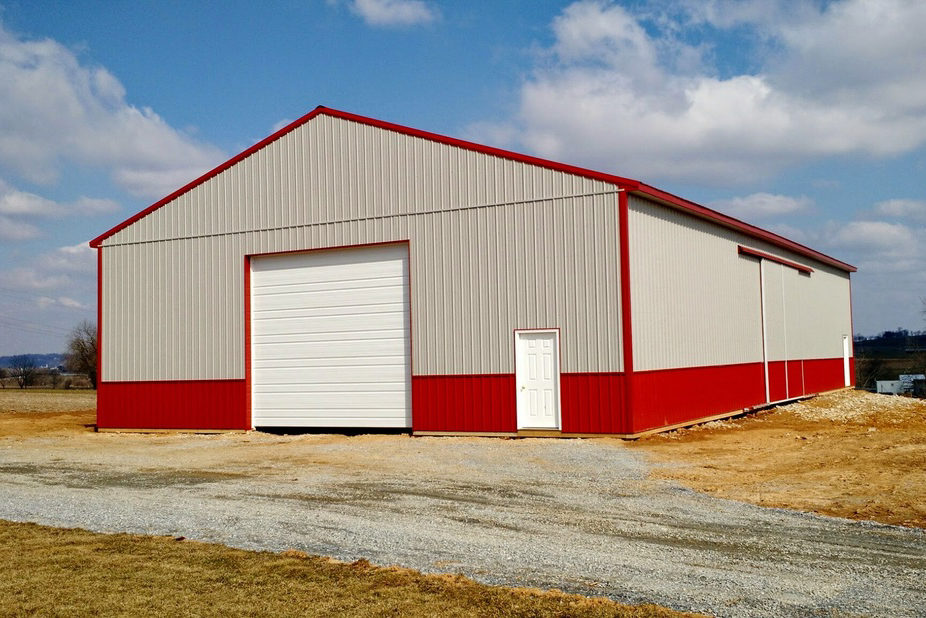 30×40 Commercial Pole Barns fit into a market all of their own. Think of it like this; when you need to build a large structure, you want it to be versatile, customizable, and affordable. When you purchase a commercial-style pole barn, you get those features with the added benefit of being constructed to fit your unique needs.
30×40 Pole Barn House
Did you know that a 30×40 Pole Barn home is a great way to construct the truly custom home of your dreams? Our pole barn homes allow you to take what was just an idea and make it into a home size of 1200 sqft – 2400 sqft. Imagine having a house that has a quick turnaround time allowing you to get into your 30×40 Pole Barn home and start making all the design ideas you have come to life.
30×40 Pole Barn Workshop
A 30×40 Pole Barn Workshop is a great way to create a workspace for your business or your home. What makes this pole barn so unique is the ability to create a building that accommodates your needs. No matter the height or entry points, you need a Pole Barn Workshop that allows you to get the job done.
What Interior Options are available for a 30×40 Pole Barn?
One of the most incredible things about a 30×40 pole barn is that interior designs are all up to you. Some people have kept their pole barn stripped down to the bare minimum, while others have made theirs quite the comfy home. If you are trying to find inspiring ideas to decorate your 30×40 Pole Barn, look at some of our interior design ideas.
How Long Do 30×40 Pole Barn Last?
At Extreme pole buildings, we genuinely believe that as long as you keep up with the maintenance needs as they come, your pole building will continue to last. A 30×40 Pole Barn will last 40-60 years. However, should a pole barn need to be repaired, it is relatively easy to do and will allow your structure to last even longer.
How Much Does a 30×40 Pole Barn Cost?
A 30×40 Pole Barn will cost anywhere from $10,000-$50,00, depending on how you customize and choose to build your structure. While this may sound like a large sum of money, it is worth considering that a building like this is designed with two main things in mind.
The ability to be easily repaired should damage come to it
The ability to make an addition to the building should easily
Are 30×40 Pole Barns Cheaper Than Stick Built Structures?
Yes, it is cheaper to build a 30x 40 Pole Barn than a typical stick-built structure. The most significant reason a pole barn is more affordable to build than a stick-built structure is a need for a foundation. The standard stick-built structure needs to be made with a robust foundation system which is about 15% of the total building project. These large Pole Barns do not need as intense of a foundation, thus saving you money as the consumer.
What Foundation Do I Need For A 30×40 Pole Barn?
A 30×40 Pole Barn can be built with three types of foundations. Each type of foundation has its pros and cons, but we feel that each one works best in specific applications. The three foundation options that we offer are
Permacolumn Wet Set
Concrete is poured and keeps the wood out of the ground and will assist in the prevention of rot and expansion, and shrinkage.
Permacolumn Concrete Post
The Permacolumn concrete post is a premade concrete post hold that will hold the wooden post and prevent direct wood-to-ground contact.
Traditional Treated on Concrete Pad
The Traditional Treated on Concrete Pad pad is the most inexpensive foundation option. However, the ability to use this kind of foundation will depend upon the condition of the ground on your property.
Are 30×40 Pole Barns A Good Investment?
Yes, a 30×40 Pole Barn is a good investment for various reasons. However, we have identified two main reasons that will make this pole barn an excellent investment for you.
A large 30×40 Pole Barn will increase your property value.
Using a large Pole Barn to keep your things safe will increase their life, saving you money in repair and replacement costs.

Are There Other Pole Building Sizes Besides 30×40 Pole Barns?
A 30×40 Pole Barn is one of our most popular options for a Pole Barn. However, you may need a pole barn that is smaller or larger for your needs. Here are some other common pole barn sizes.
24' x 24' Pole Barn
30' x 30' Pole Barn
40' x 60' Pole Barn
Additionally, our commercial pole barns can be created to whatever size you need! We also offer a variety of pole barn styles so you can customize your building just the way you want it.
Extreme 30×40 Pole Barns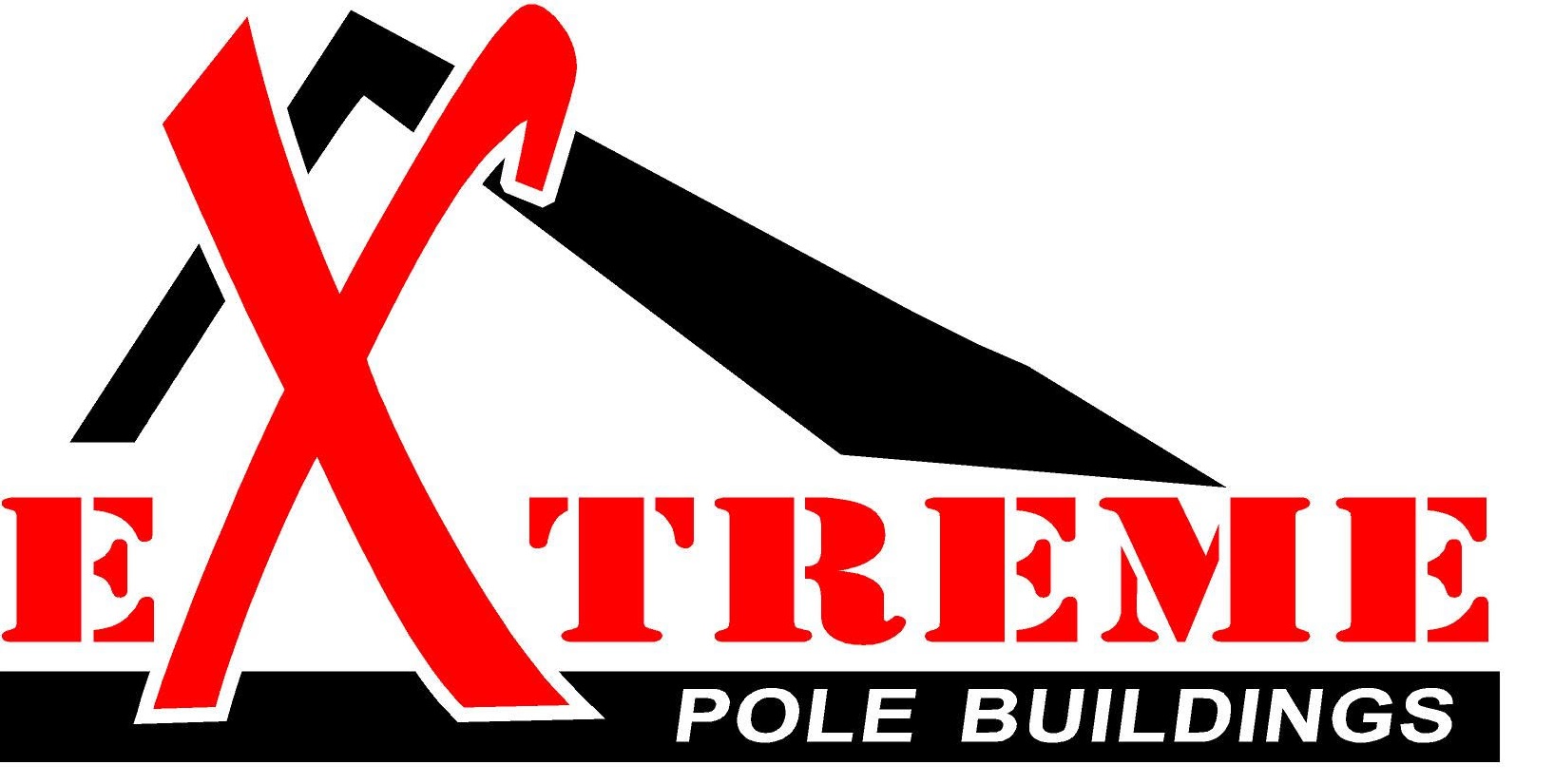 Finding a quality storage solution doesn't have to be a nightmare. In fact, we can make it extremely easy! At Extreme Pole Buildings, we put you in the designer's chair, and we help to bring your 30×40 Pole Barn to life! Get in touch with us for a free quote, and let us build you the Pole Barn you have been dreaming of!